Services
I was about 11 weeks into my pregnancy when I started working with Ann Hession, and I was miserable, throwing up 5-7 times a day, every day – just non-functional, had to spend most of the day every day lying down, unable to do anything including taking care of my kids. I was even hospitalized for dehydration and was diagnosed with hyperemesis gravidarum.

I didn't know what to expect from the sessions, but as we worked through the different "imbalances" that were showing up, it was so interesting to have her identify things from my past that I could remember – it was so accurate – and then to have those emotions cleared away was really great.

We have done several sessions – I guess mine is a tough case! – and the difference is already night and day. I do sometimes still throw up once when I first wake up, but then the nausea is gone

completely

for the whole rest of the day, and I can function like myself again – it's amazing! I'm motivated and productive again — it's huge for me and for my family, I'm so grateful!
A 
Drug-Free, Natural Solution to Chronic Illness, Pain, and Stress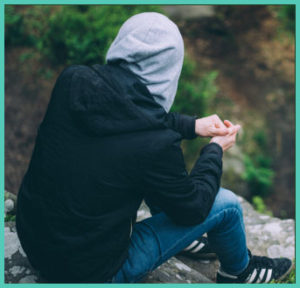 Have you been searching for a natural solution to chronic illness, pain, or stress? Has a chronic condition left you stuck, worn out, and needing a better solution? I've got great news because you are a short step away from a fast, lasting, drug free, natural solution to the pain and dysfunction you've been struggling with for too long. It's time to find the freedom and joy of living in a healthy, energized body again.
I'm Ann Hession, Certified Medical Intuitive and Body Code Practitioner and I can help you.
The body has powerful, natural systems for healing but imbalances can hinder its ability to heal. But, with Body Code energy healing, the health imbalances underlying your chronic illness, pain, and stress can be identified and cleared quickly and completely — once the imbalances are removed they are gone for good! Best of all, energy healing works from anywhere. So, no matter where you are in the world you can get a drug free, natural solution to your chronic illness. Relief is just a phone call or Skype session away. I've worked with people from New Zealand to London to Turkey and all over the US and Canada, all with the same powerful results.


---
Body Code Energy Healing, a Natural Solution to Chronic Illness
Body Code Healing Sessions have been proven to be an effective and safe natural solution to chronic illness. This includes addressing the imbalances that lead to:
Chronic Pain

Stress

Anxiety

Back and Neck Pain

Headaches and migraines

Depression and Anxiety

PTSD

Digestive issues

Edema

Immune system support

Chronic fatigue

and many other fundamental imbalances of health and well-being
 
---
Are you Ready for Relief from Chronic Illness, Pain, and Stress?
Book your session now from the window below or book a free 15 minute consult if you have questions because a drug free, natural solution to chronic illness is just a step away!
Single Session: Normally $97, now only $85
Three Session Package: Normally $267, now only $225
---
---
Get started by scheduling a healing session or a free 15 minute consult now. Just click from the menu above, or right here:

---
Disclaimer: Energy Healing, in person or by proxy, is not a substitute for medical care. This information is not intended as medical advice and therefore should not replace medical diagnosis or treatment. This information is not intended to create any physician-patient relationship, and it should not be considered a replacement for a consultation with a healthcare professional. If you have questions or concerns about your health, contact your healthcare provider. Energy healing promotes balance, relieves stress, and supports the body's natural ability to heal and function optimally. Energy healing is widely recognized as a valuable and effective complement to conventional medical care.
---
© Ann Hession 2017 – 2018, All Rights Reserved.
☙ Privacy Policy ☙